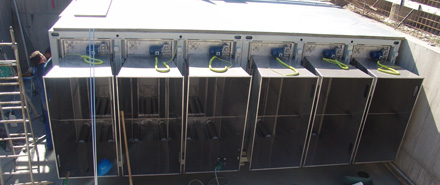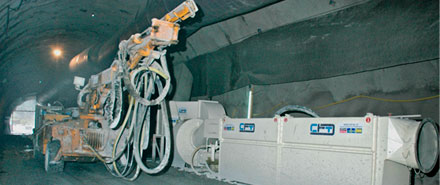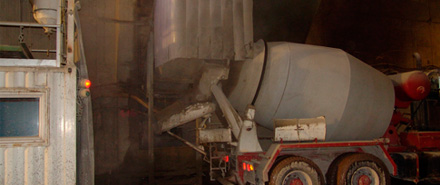 Wienerwald, Austria
Data
System:
ECCODUST
Year:
2005
Project
"Wienerwaldtunnel Ost"
Built in 2005. The Wienerwaldtunnel Ost is a railway tunnel
and necessary for high speed trains. It is the longest railway
tunnel in Austria.
Aigner Tunnel Technology is responsible for the design of the fresh air and exhaust duct system and installation of the ECCODUST filtration system for exhaust air. The system design took into account the loading of the mixing trucks with large amounts of dust.
120 kg of dust per week!


| | |
| --- | --- |
| Tunnel | Customer |
| Wienerwaldtunnel | Bilfinger & Berger / Porr |
| Ofenauer- und Hieflertunnel | ARGE Ofener- und Hieflertunnel |
| Achraintunnel | Beton- & Monierbau / Jäger Bau / Alpine-Mayreder Bau |
| Sicherheitsstollen Arlberg | Rhomberg / Implenia |
| Arlbergtunnel | Beton- & Monierbau |
| Tunnel Kirchdorf-Kaltenbach | ÖSTU Stettin / G. Hinteregger / Porr Tunnelbau |
| Tauerntunnel, A 10 | Porr Tunnelbau |
| SS319 | Herrenknecht |


Technical data
| | |
| --- | --- |
| System: | 1 x ECCODUST |
| Length: | 13350 m |
| Tubes: | 1 |
| Airflow: | 60 m3/s |
Download
Find all downloads
More projects