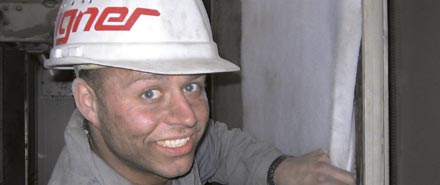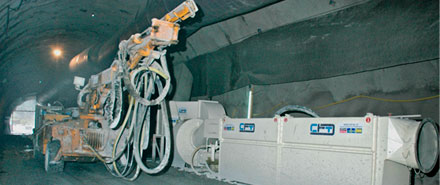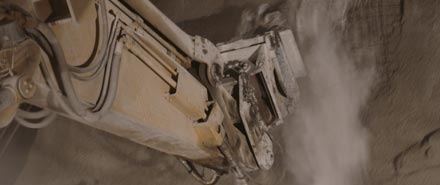 Dry Dedusting
Fields of Application
Mobile dedusting for extraction directly at the point of formation in the working area

Mode of Operation
For capture of the dust directly at the place of formation, compact and space-saving filters are required which are also suitable for robust use in the tunnel.
These filter systems are mounted on a stable sledge, but can also be installed on a truck or railway carriage. The dust is removed in special filter elements which are automatically cleaned using pressurized air.
We mostly provide complete filter units including axial or radial fans, sound absorbers and switchboards which can be commissioned simply and quickly on-site.

Buy or lease
We make it easy for our customers to decide in favour of our mobile dry dedusters: Buy the entire filter system – or simply lease it for a certain time!
Information to dust filters in tunnels under construction
Contact us!
Distributor
Reference Projects
Videos