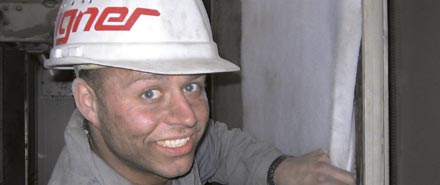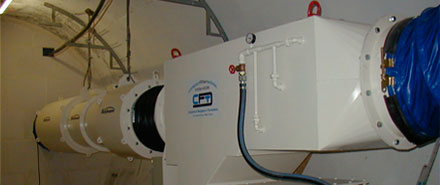 Wet Dedusting
Fields of Application
For moist to wet operat-
ing conditions and for removal of nitrous gases produced by blasting

Mode of Operation
Wet dedusters are ideally suited for wet operating conditions
in tunnelling. They work without filter media where moist dust might cake. Special nozzles 1 are used to create a thin mist
of water binding the dust particles. This mixture of dust, water and air flows through the demister 2 where further mixing is performed.
In the following droplet separator 3 , the dust particles are definitely removed. The water used here is fed back into the cleaning process 4 , guaranteeing economic operations.
Information to dust filters in tunnels under construction
Contact us!
Distributor
Reference Projects
Videos