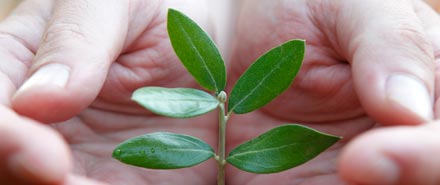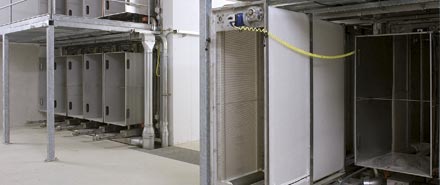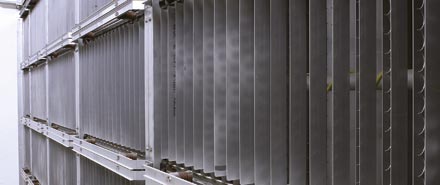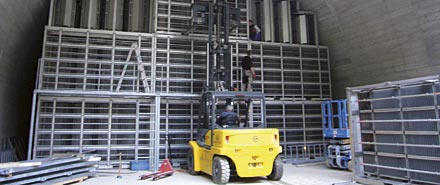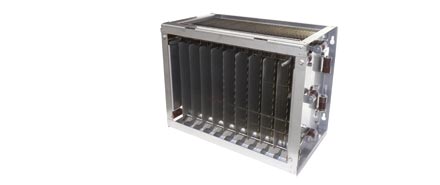 Mode of Operation
Technical Construction

>> 1x Electrostatic
Filter-Cell
>> 1x Filter-Cell

Electrostatic Filter Cell – Ionizer and Collector:
The ionizer comprises sawtooth-shaped ionizer blades 1 situated between grounded electrodes 2 . These create a strong electrostatic field charging the dust particles in the airflow.
In the ECCOHYBRID, a part of the dust particles is already removed in the collector of the electrostatic filter cell. The charged particles 3 are repelled by the high voltage plates 4 and adhere to the grounded collector plates 5 .
Filter Media:
As in the ECCO, the filter media 6 is arranged between high voltage grids 7 and thus in an electrostatic field. Pre-precipitation in the electrostatic filter cell markedly increases the life time of the filter media.
Cleaning:
Cleaning of the electrostatic filter cell is done using an automatic, oscillating wash system and connected water treatment. The purified water may be discharged into the sewage system or recycled. Here, too, the filter media is dry-cleaned.

Information to dust filters for road tunnels
Contact us!
Distributor
Reference Projects
Videos