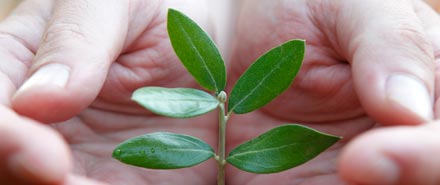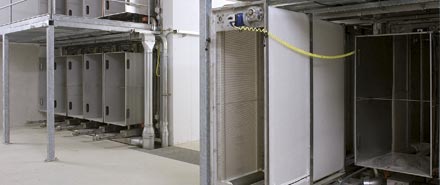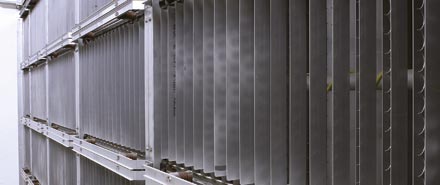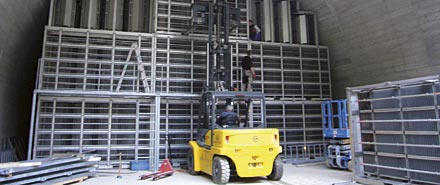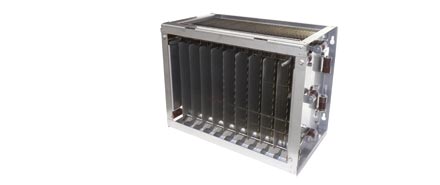 ECCO HYBRID
Fields of Application
Higher efficiency for ultrafine particles, particularly with reduced airflow
As in the ECCO, in the ECCOHYBRID in a first step the dust particles are charged electrostatically in the ionizer section.
Then, however, the particles are precipitated at two points, namely in the electrostatic filter cell and on the other hand in the filter media itself, as in the ECCO.

Advantages
Benefit from ultramodern technology with the patented ECCO filter system!
New: Particle Size and Efficiency
For all particle sizes from 0.1 – 50 μm thanks to use of a special filter media
Optimum efficiency for all particle sizes and ultrafine particles below 0.1 μm, particularly with reduced airflow
Reliable separation thanks to filter media
Top Material Quality
All parts in contact with the medium are made of robust and long-life stainless steel
Corrugated isolators with nanocoating for easy cleaning and shorter drying times
Operating Costs and Cleaning
Lower dust load of the filter media by additional use of an electrostatic filter cell
Improved life time and longer service intervals compared to ECCO
Specific optimization for saving operation and maintenance costs
Maintenance fast and simple
Oscillating wash system increases the cleaning effect of the electrostatic filter cell
Water treatment for waste water operations or recycling
Simple dust disposal with dust bins or Big Bags
Information to dust filters for road tunnels
Contact us!
Distributor
Reference Projects
Videos