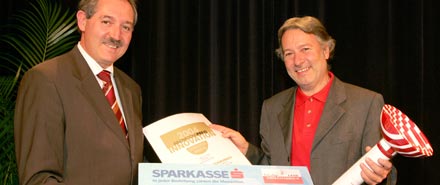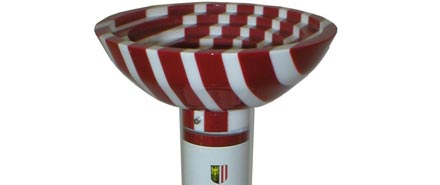 Chronicle
Intensive Research
Graz University
Austrian research institutions
As early as 1990 we started development and construction
of electrostatic filters for exhaust gas removal in road tunnels. In 2000, our completely novel ECCO filter design was patented.
In intensive cooperation with the Graz University of Technology and other Austrian research institutions, we
were successful in continuously developing further our filter system. With ECCOEP and ECCOHYBRID, today we are
the only vendor of different filter solutions which are all
specifically adapted to the special requirements in road tunnels.
As a positive confirmation of our work, for the development of the ECCO filter design we were awarded the Innovation Prize of the State of Upper Austria.
In Action
Our success is also reflected by the fact that we have advanced to become today's European market leader. In virtually all recently realized projects, the tunnel operators placed their trust in us.
1991: Plabutschtunnel, Austria (experimental system)

1994: Katschbergtunnel, Austria (experimental system)
2002: Plabutschtunnel, Austria (pilot project)

2005: Wienerwaldtunnel, Austria (ECCODUST)

2006: Cesena, Le Vigne Tunnel, Italy (ECCO)

2007: Madrid, Calle 30, Spain (ECCO + ECCONOxCAT)

2008: Tunnel Kirchdorf, Austria (ECCODUST against asbestos)

2008: Tunnel Naples-Pozzano, Italy (ECCO)

2009: Tunnel Roppen, Austria (FIRECURTAINS)

2010: Mont Blanc-Tunnel, France (ECCOEP)
Contact us!
Reference Projects
Products
Services
Videos